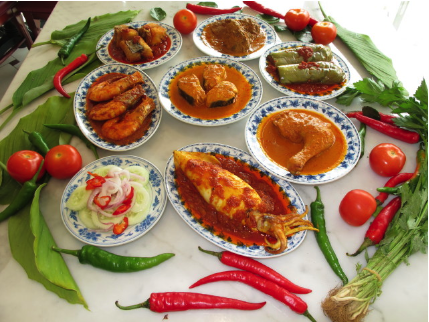 Rendezvous Restaurant Hock Lock Kee's history began more than 7 decades ago, when it started as a coffee shop in Bras Basah Road. It soon became a very popular meeting place for the thousands of British troops stationed in Singapore then.
The gradual withdrawal of the Australian, New Zealand and United Kingdom (ANZUK) Forces from South-East Asia in the 50s soon influenced the decision to phase out the Western cuisine served. The name, Rendezvous, coined for the convenience of these patrons then, soon became a household name that is synonymous with Nasi Padang, from the early 50s right to this day.
With the troops withdrawal, the late Mr Seah Soo Khoon, the father of the present owners, made the unprecedented move to introduce to the shores of Singapore, a new mouth-watering cuisine from Western Sumatran, the Nasi Padang, which soon became a hot favourite among its local patrons.
Today, the popularity of Rendezvous' nasi padang has spread far and wide to countries like Indonesia, Brunei, Malaysia, Thailand, Australia, New Zealand, Europe and more... Take a trip down memory lane with us and savour the scrumptious aromatic spread that our neighbouring countries' foreign dignatries have been indulging in over the years.